Receiving Your Rebate
Purchase specially marked DemoBags© Product(s) and receive a $5 Rebate by mail! (Limit 3
per company/household per month)
Complete and submit the online rebate form. Within 21 days of purchase, mail the following:
Printed copy of conformation rebate email.
Original sales receipt.
Original UPC barcode cut out of box.
Mail All Documents to:
Global Strategies. Inc.
33 Broad Street, Suite 1100
Boston, MA 02109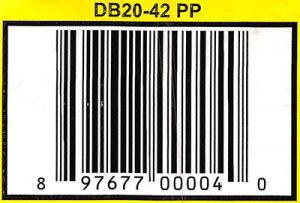 Terms & Conditions
Offer valid on product(s) printed with the "$5 off" coupon from participating retailers. For in-store purchases only. Rebate request must be postmarked within 21 days of purchase. Limit 3 rebates per qualifying purchaser per household. Offer excludes all other DemoBags merchandise. Offer valid while supplies last, no rain checks will be accepted. Rebate valid wherever DemoBags are sold and will bepaid in US dollars or local currency equivalent, not to exceed $5 USD. Rebate value will not exceed purchase price.
Request from groups, organizations or PO Boxes will not be honored. The sponsor is not responsible for lost, late or misdirected mail. Requests with invalid or undeliverable mailing address will be denied.
Fraudulent submissions could result In Federal prosecution under Mail Fraud Statutes (Title 18, USC SS
1341 & 1324). Offer limited to end-users only.
Rebate card/code expires 45 days from issuance and will not be reissued. Keep copies of all materials submitted: originals become the property of the sponsor and will not be returned.
Global Strategies Inc., at its sole discretion, may cancel this rebate offer at any time. Please allow 10 to 12 weeks for processing.